FREE OFFER FOR NEW CLIENTS
We use the Small Business Listing Audit to repair/update your business info on 70+ web properties.
WE WILL PICK UP THE TAB FOR THIS SERVICE. (Value $109)
Get Found Everywhere Consumers Search
Your business is listed a lot of places online. Having the right information available when customers are looking for your business means you get the customers, not your competition. The Small Business Listing Audit will add/repair your business on 70+ search engines, sites, maps, and apps including Google, Bing, Yahoo, Facebook, and Apple Maps.
Consistent, complete business listings in 70+ local directories and web properties.
Protective "lock" to prevent reversion.
Make more productive use of your time. Machines can do this well.
It's more than "one and done", the listings can be updated instantly with new pics, hours, et
Automated
Individual partnership agreements with sites such as Apple Maps, Bing Places for Business, Local, Mapquest, Superpages, Whitepages, Yahoo, Yelp, and others allow Manta's trusted API to update your info quickly, often in just hours. Imagine the time it would take to update these, one-by-one.
Optimized
Not just your Name, Address, Website and business hours, we can also add your logo and pictures that you provide… instantly.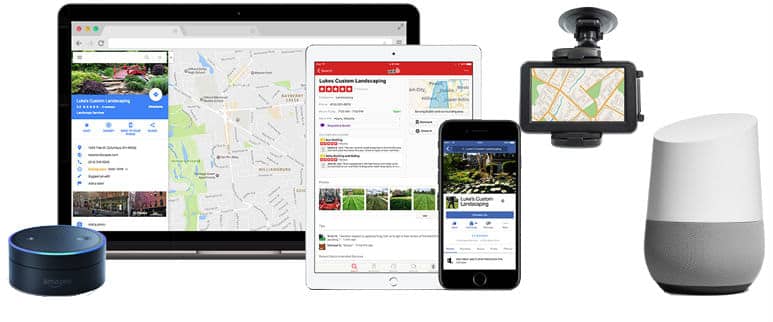 Frequently Asked Questions
Will the Small Business Listing Audit improve my search ranking on Google?
While we can't guarantee placement, these listings will create SEO "citations" which Google values. A huge benefit to this service is that these citations will positively affect where you rank on all of these sites. The more current & complete your information, the better your placement.
Aren't these free listings? Can't I just manage them myself for free?
Yes and No. While many publishers allow you to claim your profile, not every publisher will accept your listings. Frequent "gaming" by crooked competitors has tainted the honesty and resulted in restrictions. Also, many publishers are fed by massive data providers. You may correct your info and find that it has been overridden by the data feed. The Small Business Listing Audit is software run by a trusted partner and is allowed a "back entrance" to update.
Will everything disappear and revert back if you cancel our agreement?
Once you cancel your subscription, The Small Business Audit no longer has legal authority to alter your info. However, the protective lock on your info is also removed so those listings are subject to each publisher's policies.