A staggering 90% of consumers read online reviews before ever visiting your website. So, if your business has only 1 or 2 star reviews on Google, Yelp or Facebook, you risk losing 80% or more of their potential new business. That's huge.
Let's work together to improve your online reputation.
What is review management?
Reputation is the impression people have about you or your business, which is primarily based on how the internet portrays you rather than first-person experience. Review management, sometimes referred to as reputation management, is an effort to influence what and how people think of your brand or business when viewed online.
What can you do about it?
We know your online reputation makes a first impression, so we'll help make it a good one. Our team will build and implement a process to help drive new and positive reviews. Our methods are honest and truthful; we don't believe in paying for reviews.
Next, we monitor your online reviews and alert you of new ones, good or bad, so you always know where your reputation stands. (I bet you wish this was available in high school.)
A few bad reviews are inevitable with any business, but if you don't have the good reviews to balance the scales, that's when your business is affected.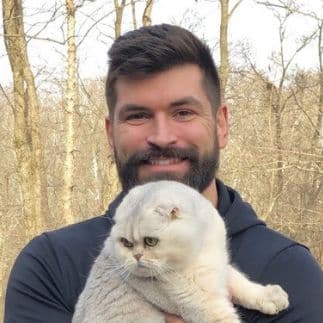 "Greg has been an absolute pleasure to work with, his professionalism is only matched by his work ethic. We have made enormous strides in establishing our company's online presence which has lead to a tangible increase in sales."
JOSIAH COMBS | Combs Collision & Body Shops
Reviews can make or break a business. Think about how you shop.
A Strong Online Reputation Impacts Your Bottom Line.
72% of all new searchers don't take action until they have read reviews.
Given two service providers with similar ratings, consumers are more likely to choose the provider with more and/or newer reviews.
The Process of Getting Reviews is Important.
Up to 80% of reviews originate from follow-up emails urging the customer to review.
41% of consumers say that businesses replying to reviews make them believe that the company really cares about their customers.
The Impact of a Poor Online Reputation is Severe.
92% of consumers have difficulty or hesitate when choosing a business with no reviews.
95% of consumers suspect fake reviews if there are no bad scores at all.
Let's get growing.
Don't be afraid to give up the good to go for the great.