Local SEO (Search Engine Optimization) is the practice of optimizing your website to be the best choice for search engines to display at the top of their results pages. That is where people are looking. That is where you need to be. It is a vital piece of the strategy to bring new local clients from the web.
Local SEO is our bread and butter – it's in our name.
LOCAL businesses may travel 30 miles to care for clients. (i.e., roofer, plumber, garage door, electrician, fences, cleaning, exterminator, alarms, heating & ac, remodeler, etc.)
HYPER-LOCAL businesses care for clients that live or work 8-10 miles from the business. (i.e, attorney, child care, veterinarian, dentist, physician, insurance agent, car repair, tax prep, etc.)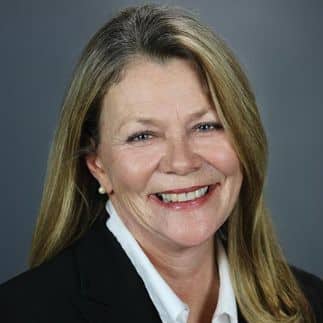 Since VentraLocal started assisting me, I have been pleased to say, I wish I would have known about their services sooner. My web presence is by far much better than before and they have given me the attention I need to maintain a competitive. My business is expanding because of their effort.
MARYLEE BENDIG | Real Estate Agent
The key to great local SEO
At the core of every search query is an intention.
The focus of our local SEO is to make sure your website has content that matches those intentions.
Discoverability initiates success.
Even a fantastic website is worthless if not seen by the prospect. We magnify your opportunity to be discovered exactly when the prospect is searching for answers.
A precise strategy addresses every step of the buying cycle. 
People need different information at different stages of the buying cycle. The timeliness & depth of that information plays an important role in its effectiveness.
Fast Load Time
Unique Content w/updates
Internal Links
Site Structure
Zero Coding Errors
Auto-sizing (Responsive)
Local Maps
PR & Social Engagement
Co-Citations
NAP (Name Address Phone)
Link Authority
Niche Directory Registration
Indexing, sitemap & robot.txt
301 Redirects from old pages
Site Structure & Nav
Local Schema & Snippets
<200ms Server Response
Code Minification
Search tech is really, really smart now.
Google now uses artificial intelligence to understand your local search query.
You may ask: "Where was the President's wife born?" without mention of who, where or when. Google answers: "Jill Biden, Hammonton, NJ"
As of November 2020, Google may sew together sequential searches that imply an intention. For example; you search "carving knives", then search "how to cook a turkey", the search results could also include "how to carve a turkey".
Social media integration rules value "comments" above "likes" or "follows".
Your website content will determine your success. It can be expensive & maddening to handle this on your own.
You are really busy and we are really good at it.
Let's get growing.
Don't be afraid to give up the good to go for the great.