VentraLocal Digital Marketing
We bring simplicity to the chaos of gaining new, local clients from the web. Your business rises above the clutter. Local is all we do.
5.0  ★★★★★
"We approached VentraLocal as a small family owned and operated business seeking professional help in all manners of marketing; from social media, website design, paid ads, and content creation. Thankfully, they do it all. They provided the personal, local, family owned business approach that we sought. Greg has been an absolute pleasure to work with, his professionalism is only matched by his work ethic.
But all of this praise would mean nothing without results. Since bringing VentraLocal into our family we have made enormous strides in establishing our company's online presence which has lead to a tangible increase in sales."
5.0  ★★★★★
"Modern Painting and Coatings has been working with Greg and VentraLocal for years now and can honestly say that if you or your company is in need of a company to help with your marketing and advertising needs, then look no further.
Greg and the VentraLocal team have been able to help Modern Painting with everything from designing and operating our website to managing our marketing and advertising strategy to ensure prospective customers are constantly directed to see what Modern Painting has to offer.
Maybe the most important factor for a marketing/advertising company is being able to direct the correct clientele to your website or ad. The VentraLocal team is very knowledgeable on where to allocate resources, keywords, updating the website, etc. to ensure the right clientele is directed to your website/ads."
5.0  ★★★★★
"Greg helped me increase business volume for both of my businesses. He is very responsive and will not quit until he gets situations corrected. Preparing to retire, his help was integral to sale of my business. Greg has a high level of integrity. I could not be happier to have been his customer & highly recommend Ventralocal to anyone seeking to increase social media presence, ranking & sales."
5.0  ★★★★★
"Greg at Ventralocal is beyond the best.
He knows marketing and will steer you down the right path."
5.0  ★★★★★
"I wish there were a way to give them 6 stars."
Website Design
Your gorgeous new website loads fast, gets world-class SEO, and attracts Google like a magnet.  ➜
Targeted Ads
We identify people who have shown a need, or are searching for what you do. We lead them to you. ➜
Local SEO
Clients come to you or you go to them. Every cent and effort is focused on your service area.  ➜
Social Media
Social is a collision of personal & professional relationships. Your business is fire. Social is gasoline.  ➜
Reviews
Are you a hero or a villain? We will help you get fresh reviews, and manage poor or fake ones.  ➜
Test & Refine
Your digital marketing must adapt. Passion and creativity charge us up, the data guides our way.  ➜
When we become partners, we don't do business with your competitors. Your success becomes our obsession. No other digital marketing agency does this; none.
Our agreement is for just 6 months, then it's month-to-month. You have probably been stung a time or two by marketing "experts" that bring lots of charts and data but no clients. You are free to go if we are not getting it done.
Let's put our heads together and grow.
"We bring simplicity to the chaos of gaining new, local clients from the web." – Greg Ventresca, Founder
You've probably seen stories all over the internet, especially on Facebook. "OSU basketball player gets arrested yesterday, you'll be shocked when you learn why," or, "New study reveals these kitchen products are killing you. Chances are you're using them."​ Combined...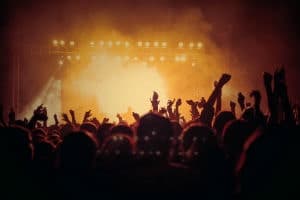 So you are an SEO God. You can effortlessly stream important ingredients like meta, title, keyword density, alt image naming, sitemaps, and fast load. Unless you are optimizing for a business located in the center of a very small town, you've been left behind. The SEO...