Digital marketing is how local-serving businesses find and connect with clients. We simplify the chaos.
People need what you do.
We bring you together.
Expert digital marketing for small businesses.
You are vital to our community. You maintain our health, tend to our pets, care for our homes & businesses, and advise our legal challenges. Running your business takes vision, dedication & sacrifice. Our family business brings a unique understanding, expertise, and affordability.
Our Digital Marketing Toolbox
Web Design
Your gorgeous website loads fast, attracts Google like a magnet, then brings home the bacon.  ➜
Search Marketing
In skilled hands, paid ads promote your services with sniper precision in the right places at the right time. ➜
Local SEO & Maps
Clients come to you, or you go to them. Every cent and effort is focused only on your service area.  ➜
Social Media
Social is a collision of personal and professional relationships. If your business is fire, social is gasoline.  ➜
Reviews
Are you a hero or a villain? We will help you get fresh reviews, and manage poor or fake ones.  ➜
Weekly Updates
Your digital marketing must adapt. Passion and creativity fire us up, and data guides our way.  ➜
5.0  ★★★★★
"They have been an absolute pleasure to work with, their professionalism is only matched by their work ethic. We have made enormous strides in establishing our company's online presence which has lead to a tangible increase in sales."
JOSIAH COMBS | Combs Collision & Body Shops
5.0  ★★★★★
"We have been working with VentraLocal Digital for years and can honestly say that if your company is in need of a company to help with your marketing and advertising needs, then look no further."
JIM LOUGH | Industrial & Commercial Painting
5.0  ★★★★★
"Ventralocal Digital Marketing is beyond the best. He knows marketing and will steer you down the right path."
ELI CASTANEDA | Precision Air HVAC
5.0  ★★★★★
"(We) have been very pleased with them. They have done a great job catering to our specific needs and vision. The advertisements they have created for us have been modern, professional, and on-brand. They have provided consistent visibility of what the team is working on through data and monthly summary emails. Good response time, flexible, and professional. I would recommend to other companies looking for a digital marketing company they can trust."
HALEY | Belpre Dental Studio
5.0  ★★★★★
"They have helped me increase business volume for both of my businesses. Greg has a high level of integrity. I could not be happier to be his customer & I recommend Ventralocal Digital Marketing to anyone seeking to increase presence, ranking & sales."
JEFF FRANK | Movers
5.0  ★★★★★
"I wish there was a way to give them 6 stars."
ROB GIBBS | Custom Cabling Services, Inc
5.0  ★★★★★
"Ventralocal has been assisting me with web design and Internet prominence. They very efficient and produces good results."
CHUCK BENDIG | Estate Planning Attorney
5.0  ★★★★★
"I wish I would have known about their services sooner. My web presence now is much better and they have given me the attention I need to maintain a competitive.  My business is expanding because of their effort to help me stay current with new ideas to give me everything I need to be successful."
MARYLEE BENDIG | Realtor
You're our one and only
We serve one client per profession, per market. Only you benefit from our insights, knowledge, creativity, and drive.
No long term agreement
For 6 months we build, polish, and promote your business – then it's month-to-month. Lots of data, but one true measurement – your new clients.
Digital Marketing Insights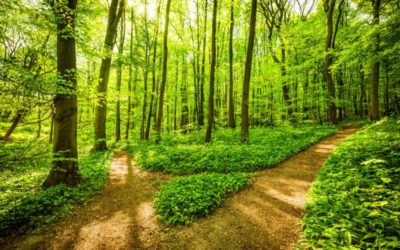 At the time of writing this article, Google is the dominant search engine, owning 88% of the search engine market share. Seeking the Holy Grail of new clients, marketers and businesses invest huge amounts of time and money "optimizing" their websites to appear in the...
Let's get growing.
Don't be afraid to give up the good to go for the great.