When it comes to web design, it's about so much more than just a wow factor. Your website needs to be beautiful, fast, filled with compelling content, drive the customer to purchase, and it needs to look great on every screen. Fall short in any of these areas and all the others won't matter.
You say potato, so do we…
Successful web design shares 4 elements:
Clean design that loads quickly & auto-sizes to mobile screens. (No waiting or pinching)
Provides convenience for visitors & current clients. (What is in it for me?)
Offers fresh, compelling & original content. (Don't be boring)
Inspires interaction. ("social share" or "request a quote")
Your business is your blood, sweat, and tears. We know how hard you work and we know that you have a vision for your brand.  With this understanding, we will work alongside you to provide you with compelling content and a beautiful website design that tells your story while driving visitors down the path to conversion.
If you're not happy, we're not happy. It's as simple as that.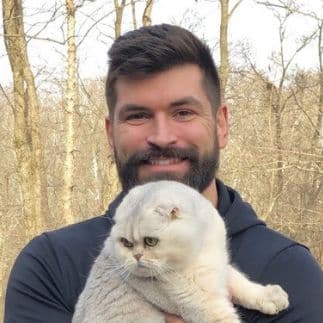 "Greg has been an absolute pleasure to work with, his professionalism is only matched by his work ethic. We have made enormous strides in establishing our company's online presence which has lead to a tangible increase in sales."
JOSIAH COMBS | Combs Collision & Body Shops
No long term contract.
We're confident you'll love your results and you won't want to leave. That's why we don't bind you into a long term contract, just a short 6 months while we build and perfect than month to month after that. You can cancel anytime.
We won't work for the competition.
You read that right. When you choose us, you get 100% of our loyalty and devotion to making sure your business beats the competition. One client per profession market served equals your success.
Your site will be as unique as you are.
The thing that all brands have in common, regardless of size, is the drive to differentiate. It's common to complain about standing out, but one of your differences is in plain sight: it's you and your people.
You are the only company that has your team. Proving that you are different is a matter of showcasing who you are, and that's what we're here to help you do.
Great web design is about more than looking pretty.
Can we talk numbers for a second?
Website design expectations have skyrocketed over the last few years. 53% of mobile site visitors leave a page that takes longer than 3 seconds to load. Our websites load at lightning speed, just what Google loves.
Client referrals are king. But did you know that 92% of all internet users will visit your website before they make contact..even if they are referred by a close friend? We make sure your website turns visitors into customers.
Let's talk strategy.
"The thing that keeps a business ahead of the competition is excellence in execution." – Tom Peters
What is your definition of success? How much growth can you process with current staff and resources? What are your strengths, and where are you weak? Which online competitors are dominant and where are their weaknesses? Every internal and external detail is studied before the website design begins.
"By failing to plan, you are planning to fail"
Succeeding online demands a blend of technical skills, artistry, and strategy. Your web design must appeal to search engines to earn top search positions (local SEO),  provide just enough compelling info (content marketing), supplemented by referrals (social media) and credibility (review management), and saturate your search area (search marketing).
It's time to start laying the bricks; each one crafted to achieve the goals of the plan. We use clean designs on the fastest servers. Every element has been optimized in obsessive detail so you get chosen above the clutter and the visitor contacts you. You take it from there.
"He who has something to sell and only whispers in a well is not as apt to make the dollars as he who climbs a tree and hollers."
We promote you with extreme precision to an audience who is actively searching or has shown an interest in what you do. Every dollar and effort is focused on the area that you serve with paid search, social, local press, and review management.
"We are stubborn on vision. We are flexible on details." – Jeff Bezos, Amazon
Now that the plan is in motion, we consistently monitor its performance and the visitor's journey; from first entry to exit (performance tracking). Did they contact you? How did they get here? Why did they click on that? What were they looking for? We study each visit then tweak and optimize toward conversion.
Let's get growing.
Don't be afraid to give up the good to go for the great.